Chattanooga 2016 Update #2!
June 29, 2016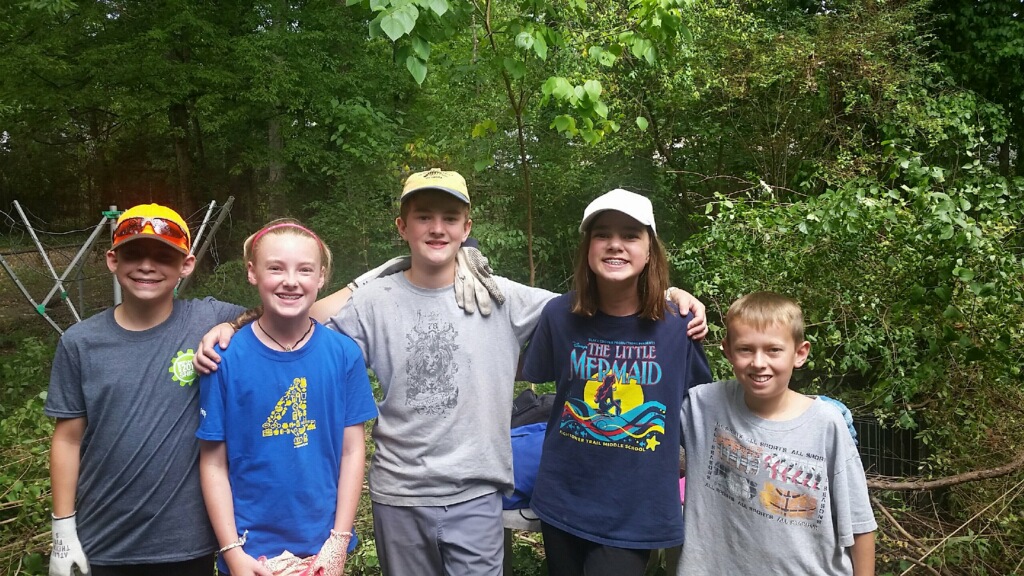 We are having a great time in Chattanooga! Yesterday, we all returned from a long day on the work sites and headed to the lake for some down time. The students had a ton of fun playing Marco Polo and cooling off!
When we got back from the lake, we had dinner and then our evening worship session. We played games, worshipped, reflected on the day, and then one of the college summer staffers shared her story and all that God has done in her life. We then had family time, which is time just with our church group. Margaret did a great job leading everyone in coming up with a church cheer, and then we reflected on where we saw God throughout our day. We ended with a time of affirmation. The students got to point out how they saw God working through each other. It was a really special time!
After family time, the students had some free time before bed, which means they all attended The Melanie Show. This was a tradition started by the current 8th grade girls last year, and the show is still going strong this year! They talk about the weather, camp announcements, and interview a special guest each night. They also have a musical guest. The girls have a great time planning it, and everyone loves participating!
After the Melanie Show, it was time for bed. We had bug issues in one cabin, but otherwise, everyone went to bed pretty easily! We woke up this morning, had our quiet time, and then ate breakfast. After breakfast, we went to our morning worship session. I spoke on Matthew 22:34-38. We talked about shifting our focus from ourselves to God, and then we broke that verse down and thought about how you love God with all your heart, with all your soul, and with all your mind. To love God with all your heart, He has to be your treasure. To love God with all your soul, you have to live into how He uniquely created you and use those gifts to point to God. And to love God with all your mind, you have to fill it with things that bring you closer to Him and reflect His character.
The students left for their worksites a little while ago, and I am about to head out to join them! It's going to be another great day!
-Julianne